Packers and movers in Ghansoli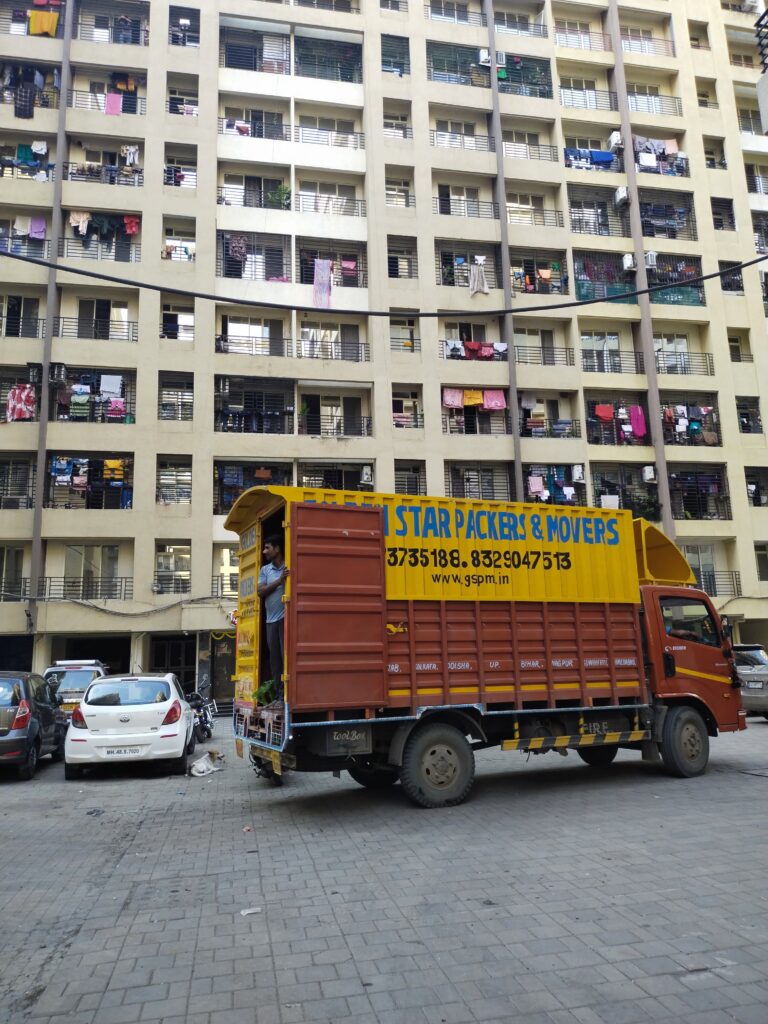 Golden Star Packers & Movers is a reputable moving and packing company.
Throughout India, we specialize in packing and moving, loading and unloading, automobile carrier services, transportation services, warehouse services, and insurance services. We have a team of experts who will look after your stuff. We work 24 hours a day, 7 days a week to make sure your things reach schedule.
"To create clients for life," is our objective, and it means giving you the best service possible at every stage of your relocation. Our promise to our customers, agents, stockholders, and partners is to keep our word and to follow the law. We also pledge to never engage in any dishonest, unfair, or unlawful behavior that could jeopardize the company's reputation.
We provide the service with a huge vehicle fleet.The safe transportation of your items and the provision of safe office relocation services are top priorities for Golden Star Packers and Movers in Ghansoli. As a result, you can expect your things to arrive on schedule.
We have incredibly qualified movers, packers, and store staff at Golden Star Packers and Movers Ghansoli, and we are covered and certified with all of the qualifications to assist all of your moving demands better than other movers. Remember, we have the expertise, experience, and manpower to handle any job, big or little.
To transfer your stuff quickly and efficiently, we use high-quality packaging materials, devoted workers, and cutting-edge technology.
Residential relocation, commercial relocation, office relocation, unpacking, and rearranging services, product loading, and product shipping are all services provided by Golden Star Packers & Movers.