Packers and movers in global city Virar west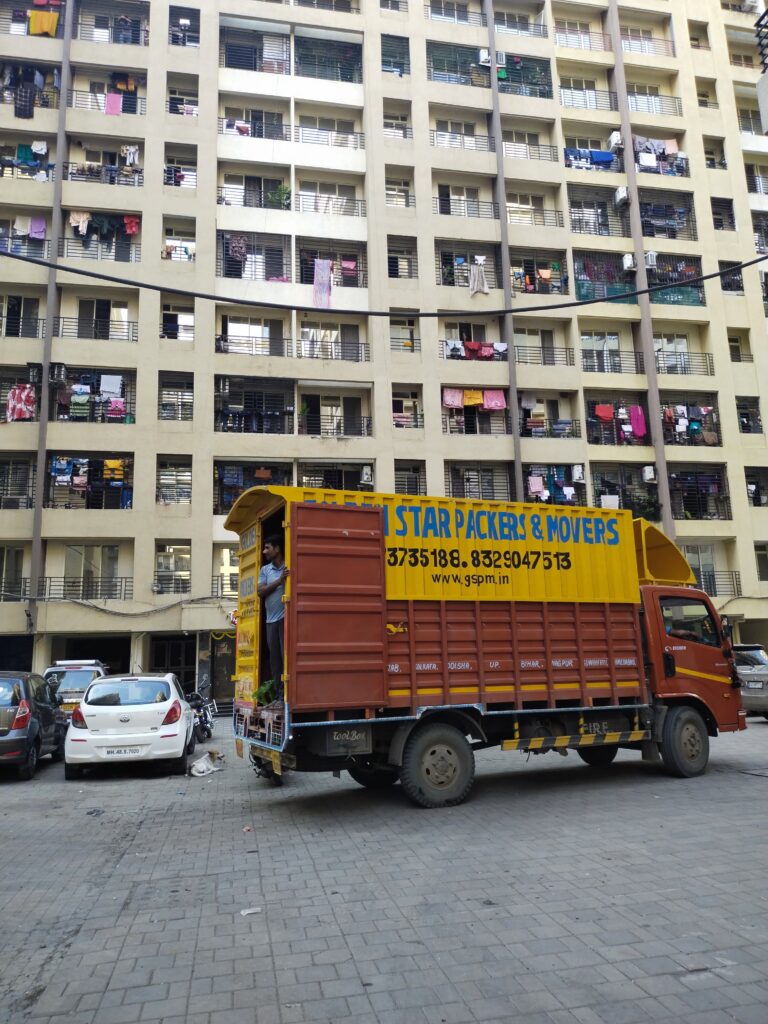 The world is moving quickly, and we don't want your life to slow down in this fast-paced world; instead, we want you to have a swift start to a new chapter of your life. Moving to a new location is akin to beginning a new chapter in your life. Why would you want to begin this new trip with all of your old life's stress, exhaustion, and workload? So let us handle the job while you relax and enjoy yourself.
We, at Golden Star Packers and Movers, provide packing, moving, loading, unloading, and transportation services all in one location at a very reasonable and cost-effective pricing.
Our employees are highly trained, competent, and efficient in their respective fields. Our first focus is the protection of your items. We have a lengthy history of happy customers.
Are you relocating your business? You already have a lot on your plate, so why add additional unneeded labour to it? Considering a house move? Concentrate on the interior design of your new home, as well as on embracing fresh pleasure and joy into your life.
Our services are not restricted to moving; we also provide labour, tracking, bike transportation, warehouse services, and storage. Need a safe location to keep your belongings while renovating your home? We have it as well. Basically, we have got your back in everything.
If you are travelling a great distance and are concerned about the safety of your products, don't worry; you may track your items at any time, from any location, and using any device of your choosing. So have faith in us.
We provide a variety of financial plans and solutions that may be tailored to the needs of the client. Clients can also select certain services from a bigger package. At Golden Star Packers and Movers, we are all about the customer's comfort and satisfaction. We make certain that the standards of the services we provide are exceptionally well established and maintained.