Packers and movers in Naigaon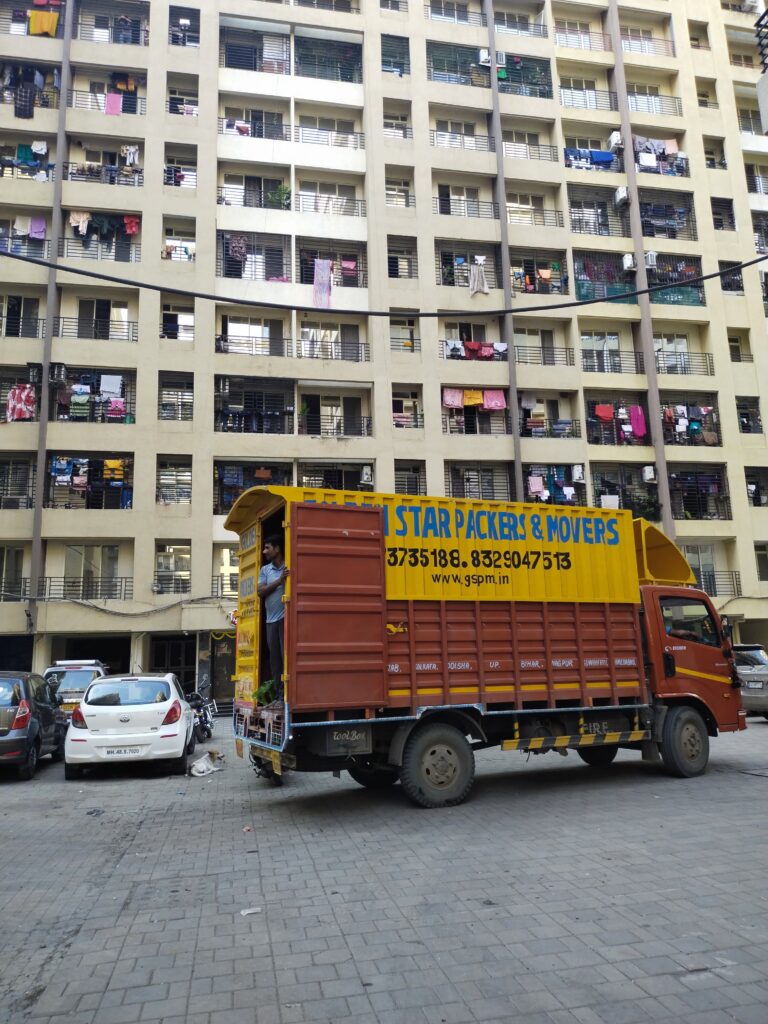 Moving your home items to a new location is a challenging process to complete on your own. Golden star Packers and Movers in Virar West can provide amazing moving service. We work tirelessly to complete the assignment assigned to us by our clients.
Golden star Packers and movers are one of the most popular and dependable online home shifting services in Virar West. We provide our services all over the world, including Virar West, thanks to our extensive network of Naigaon Packers and Movers. We have successfully assisted a large number of customers in relocating their entire households. Golden star packers and movers provide moving services at the most affordable costs. To provide peaceful home relocation services, we take the following steps:
Packing goods – Wrapping domestic goods is a critical activity; else, your products may be damaged. Fragile products are handled carefully and packed securely to ensure that they arrive in perfect condition.
Loading and Unloading – Organizing the objects in the truck is critical for the safety of the cargo. Our staff members are very attentive when it comes to the offloading aspect of the merchandise.
Unpacking and Rearranging – We anticipate our clients' plans and unpack and reorganise the products accordingly. You will undoubtedly be pleased with the seamless service offered by our Golden Star Packers and Movers team.
The staff of Golden star packers and movers comprises expert personnel that are dedicated and enthusiastic about their work. They understand your feelings about your belongings, thus the protection of all your household items is our top priority. As our crew is professional at their work therefore you can trust us with the protection of your items.
So, do you intend to migrate to or near Naigaon? Golden star packers and movers are here to assist you with your packing and moving needs.