Packers And Movers in Bhayandar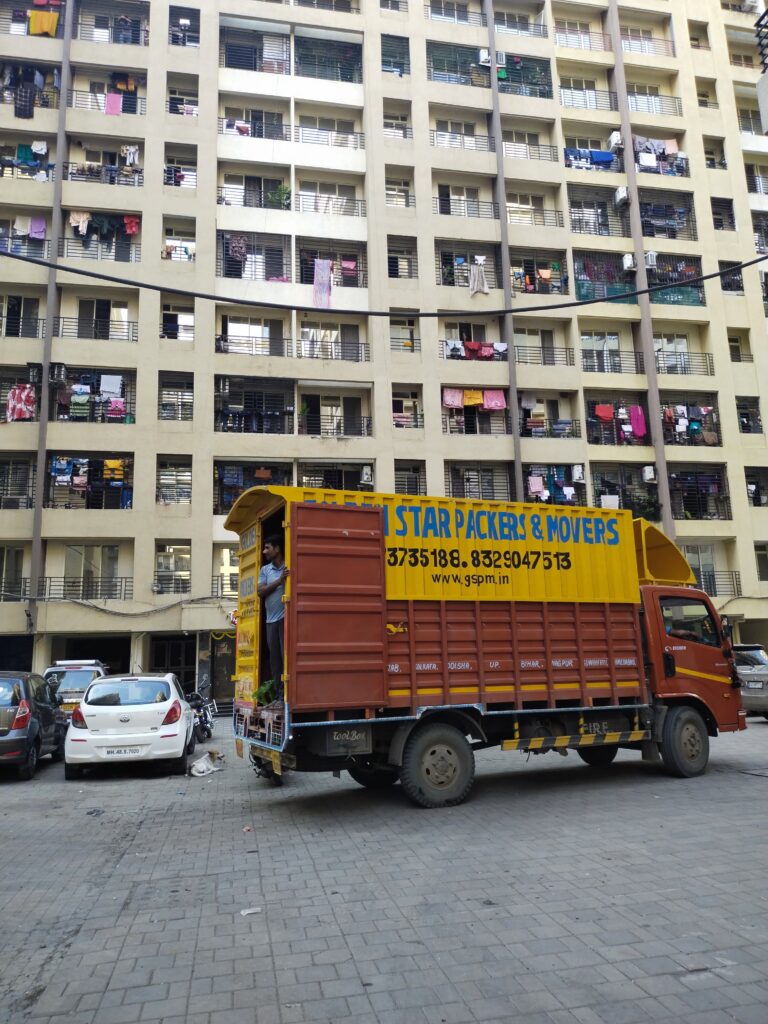 Switching from one area to another is not a simple process to cope with it to all by yourself. The work requires extensive planning and a competent, dependable hand. Golden Star Packers & Movers provides the most dependable and effective relocation services in Bhayandar. We provide hardship free  packing and moving services in phases to match client requirements.
Our Packers and Movers firm offers a wide range of moving services to its clients, including office relocation, transportation, storage of goods, and so on.
Golden Star's professional team is very trained and capable in the services they provide. Because we understand your feelings, our clients may entirely entrust us with their valued things. We aim in not creating any gaps or making serious mistakes, thus we carefully carry out all duties, guaranteeing that the team collaborates correctly. As a result, the protection of all your household valuables is our first priority. We select the most suitable packaging materials, such as Astro foam, brown package paper, bubble wrap, and so on, to ensure that your things are all wrapped and transferred safely.
Golden star Packers and Movers, with years of expertise and satisfied clients, is fully furnished with a skilled and dependable crew, machinery, trucks, and network to uphold the industry standards.
Time is precious in the commercial world. Golden star  recognises the significance of time and strives to provide things to consumers within the stipulated time period.
Because we understand our customers' budgets, we provide relocation services at the most affordable pricing to fit your budget. We maintain our rates up to date with current trends to ensure that our customers receive only high-quality services.
We have been offering relocating services in Mumbai in a calm manner for a long time, and the excellence of our relocation companies reflects this. Golden star  Packers and Movers is committed to provide its customers with the finest quality service.