Packers and movers in virar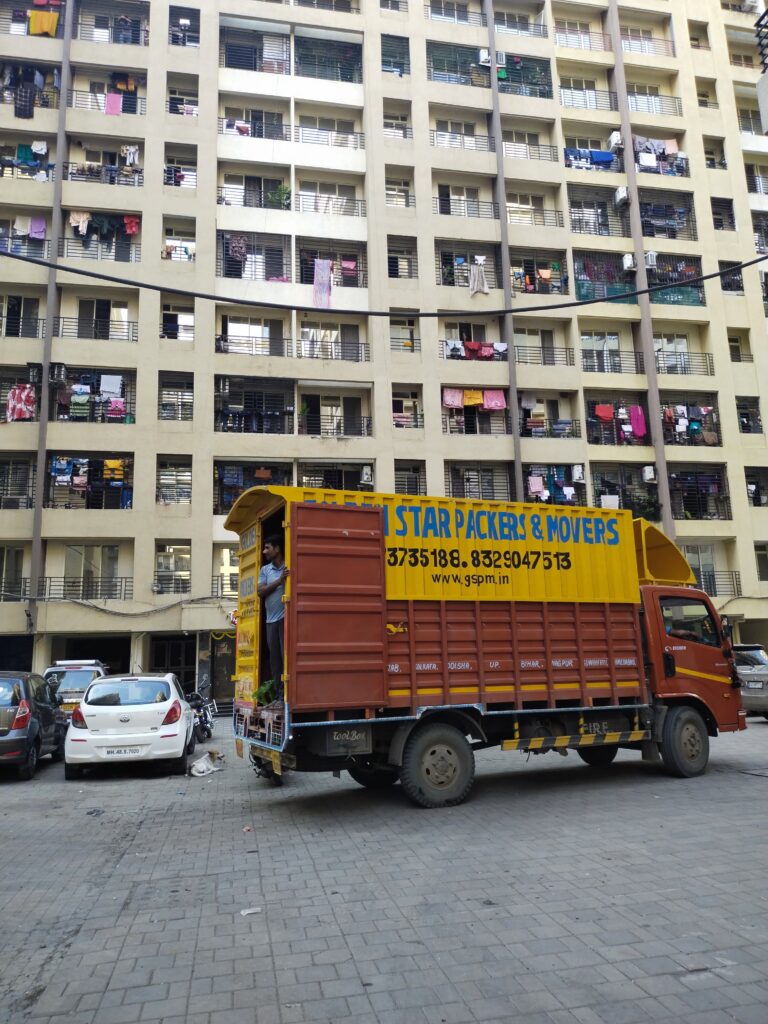 So you're relocating? And you haven't even looked up Golden Star packers and movers? Let me show you what you're missing. The best moving services in and out of Virar are provided by Golden Star Packers and Movers. We are Virar's most dependable packers and movers. Our consumers have always been quite delighted with our services. One of our primary goals is to make our clients happy. We provide moving services all around India.
Why make things more difficult for yourself? when all you have to do is sit back and relax during the entire moving process What about packing? There's no need to worry. Our experienced packers will methodically pack all of your possessions in no time. Our experienced packers will pack all of your possessions in a methodical manner in no time. Using high-quality packing materials and ensuring that fragile products are packaged with care.
Loading? That is also not an issue. Our well-built and powerful loaders and unloaders will load and unload all of your stuff. We will load all of your belongings with the utmost care, ensuring that the heavier items are placed at the bottom, followed by the lighter ones. The cargo is then secured with strong straps and ropes.
Moving? This is also done. Your items will be extremely secure with us, and if you are transferring to a longer distance, we also provide a monitoring service, which allows you to track the progress of your products on your phone or another device of your choosing. Unpacking and unloading? That's a piece of cake for us!
Our personnel and team are always available to you at every stage of your relocation process. But wait, we don't just offer relocation services; we also provide bike transportation, warehouse and storage services, loading and unloading services, office relocation, and so on.
With a simple click of your fingers, you can eliminate all of the difficulty and unnecessary tension. What are you waiting for? Contact us right away! Moving? Remember Golden star packers and movers the best packers and movers.
Shop No.2, Ekta Parkville, near Agarwal Paramount, Rustomjee Global City,
Virar West, Virar, Maharashtra 401303
info@goldenstarpackers.in