Packers and movers in Ambernath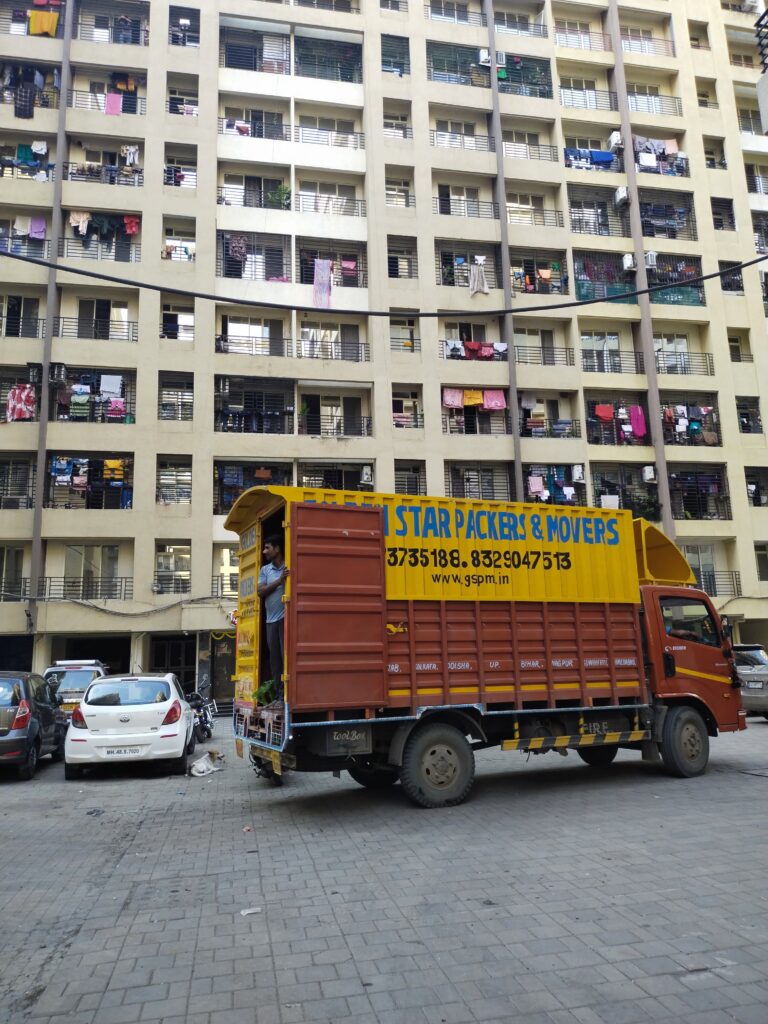 Golden Star Packers and Movers Ambernath is a professional moving business in Ambernath, Mumbai, that offers a wide range of moving services. We are completely licensed packers and movers in Mumbai, offering high-quality moving services at a reasonable cost. Our skilled team of professional packers and movers in Ambernath consists of seasoned professionals who are capable of safely transporting your most heavy to most delicate items. Our goal is to give all of our customers in Ambernath Mumbai high-quality and cheap packers and movers service. So, whether you're relocating within Ambernath, to another part of Mumbai, or another city or state in India, you can rest assured that Golden Star Packers and Movers will deliver the best moving services in Ambernath.
We take care of every moving detail, from packing your valuable belongings to the safe transportation of the goods to unloading and unpacking at your new home or office. Whether it's an interstate move or just down the street, we give equal importance and attention to every detail. Residents and companies in Ambernath trust Golden Star Packers and Movers Ambernath when it comes to hiring packers and movers. Our Ambernath packers and movers specialize in transferring large furniture, office equipment, sensitive electronics, pianos, and other delicate objects. We also have a fantastic staff that will pack your belongings and transport them safely and on time to their destination. You'll benefit from a well-organized moving process and comprehensive moving services.
In Ambernath, Mumbai, and the surrounding areas, we provide local moving, long-distance moving, home moving, office relocation, vehicle transportation, and packing services. Please visit our service page to learn more about the places we serve. Golden star Packers & Movers Ambernath will assist you in all aspects of your move, from planning to execution, at very reasonable rates. During transportation, we take great care of your possessions, and our moving crew is present with them at all times for security. Storage is also not an issue; just ask us for suggestions and we'll assist you with your short-term storage requirements. We have everything we need to make the transition go well. We have our moving trucks and have the necessary permits.