Packers and movers in kalamboli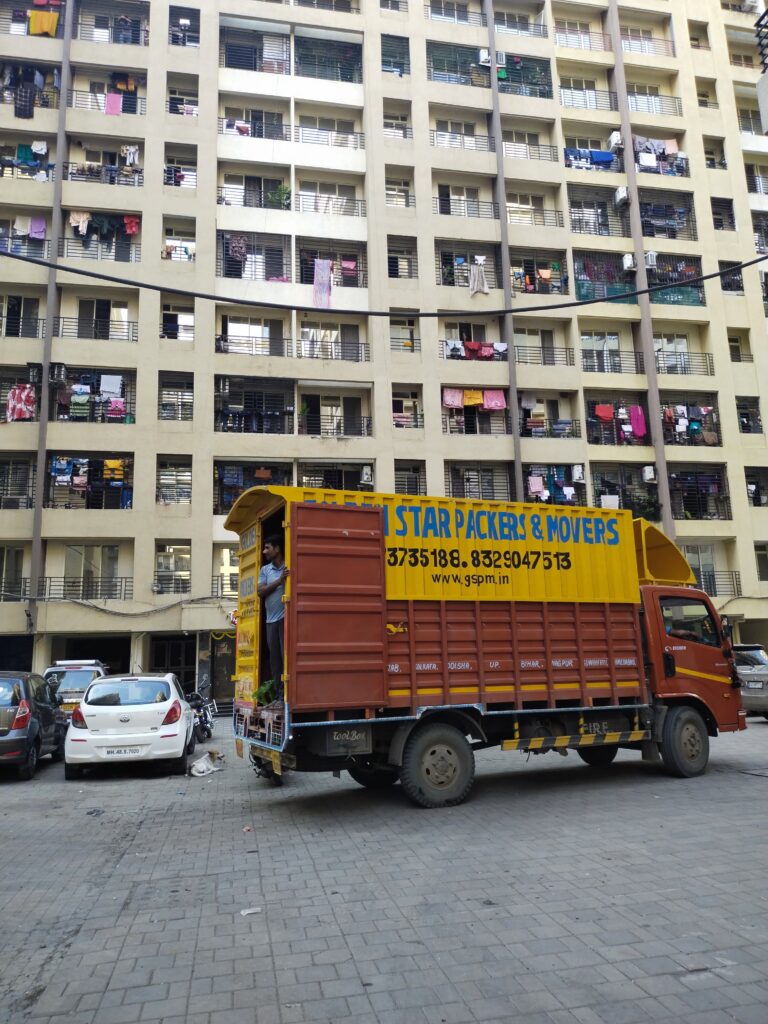 When moving within the city, outside the city, or across the globe, timely and safe delivery is critical. Our background-checked Packers and Movers are experts at packing your items separately using air pocket wraps, bubble wraps, corrugated boxes, waterproof plastic boxes, and cellophane sheets, as well as securing them with locks and seals to ensure a tamper-proof and safe delivery.
Are you relocating your entire household to a new location? Don't you think it'll take a long time? But have no fear, Golden Star Packers and Movers in Kalamboli will aid you in safely and securely transporting all of your household items.
We provide the most comprehensive packing, moving, and unloading services in Kalamboli. We provide a wide range of services under one roof, including household relocation, workplace relocation, and automotive and bike transportation.
We aim to provide the best service possible and ensure that our customers are happy with the work done by our skilled staff. Our team is well-versed in all of the packing and moving procedures that must be followed for your valuables to arrive in good shape at their destination.
You will need the services of a reputed Movers and Packers Company with experience in packaging, moving, and shifting to begin relocating your house, workplace, or for any other purpose. There are numerous movers and packers to pick from, but you must select one that can transport your valuables safely to your new address.
When you hire Golden star packers and movers for the best shifting services in Kalamboli, you can expect high-quality service at a low cost.
Not only do we sell things, but we also offer transportation services for your cars and motorcycles. Heavy-duty carriers with a 3-tonne weight limit are available to transport your prized automobiles, ranging from motorcycles to cars and mini trucks. Great care is taken to ensure that your vehicles are moved safely and efficiently. We send a professional to inspect your vehicle, and all we require are the vehicle's dimensions and weight to allow transportation and provide a safety guarantee. Golden Star provides excellent packing and moving services while always attempting to be cost-effective and budget-friendly. The goal is to offer you lent on-time service while protecting your items.